How Did We Get Here?
Women and the 2016 Election
Monday, November 21, 2016
4:00 PM - 5:30 PM
Library and Gallery, Albin O. Kuhn : Gallery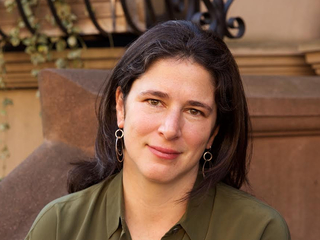 ***PLEASE NOTE DATE CHANGE. THE NEW LECTURE DATE IS 11/21***
Rebecca Traister, author of the New York Times bestseller, All the Single Ladies: Unmarried Women and the Rise of An Independent Nation and New York Times notable book of 
2010, Big Girls Don't Cry: The Election that Changed Everything for American Women, will discuss women and the 2016 election cycle.
Co-sponsored by the Departments of Political Science, History, English, Social Work, Geography and Environmental Systems, Psychology, Media and Communication Studies, and 
Gender + Women's Studies, and the School of Public Policy